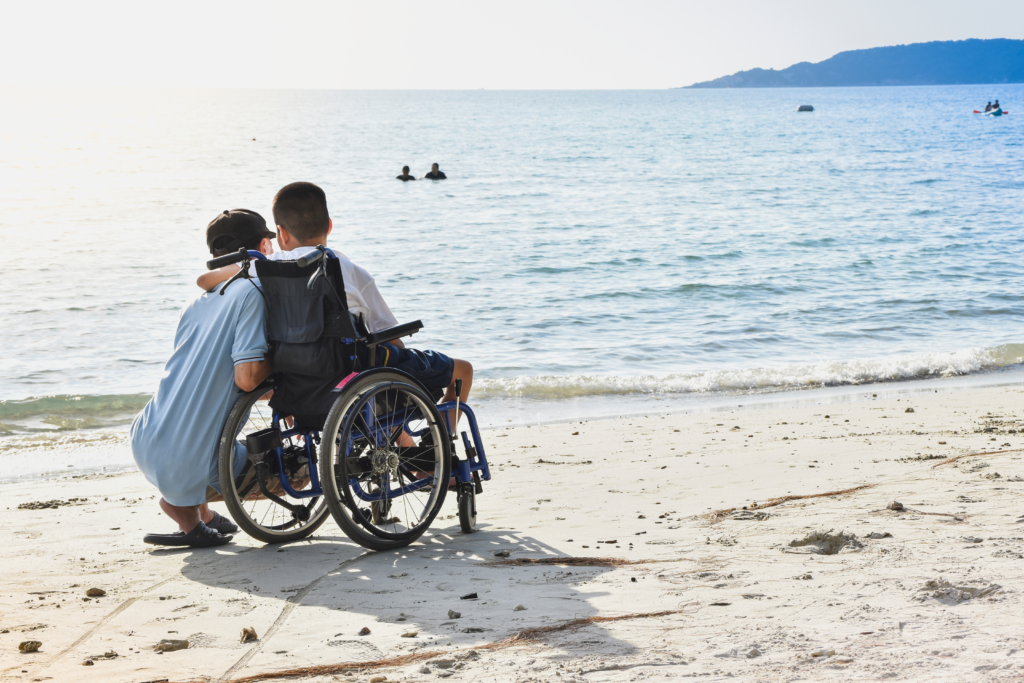 Over 13 million children in the U.S. have special health care needs, and Medicaid plays an important role in ensuring these children get the care that they need to improve their health and their quality of life.
Children and youth with special health care needs (CYSHCN) are those who "have or are at increased risk for chronic physical, developmental, behavioral, or emotional conditions and also require health and related services of a type or amount beyond that required by children generally" as defined by the American Academy of Pediatrics (AAP).
Medicaid and the Children's Health Insurance Program (CHIP) cover about half of CYSHCN who require medical and long-term care services due to intellectual or developmental disabilities, physical disabilities, and/or mental health disabilities.
Medicaid makes health care coverage affordable for these children and their families. Most of these children live in low- or middle-income families. Some CYSHCN qualify for Medicaid based solely on their family's low income, and others qualify for Medicaid through a disability-related pathway.
States can also allow CYSHCN in middle income families to "buy in" to Medicaid to get the care that they need by covering services that are not included under private insurance and by making coverage affordable.
Most CYSHCN are school-aged, with just over one in five being five years old or younger, and many require additional help or therapy at school. Medicaid helps by supplementing special education services and by providing therapy through special education at school. Medicaid also covers additional therapies necessary for a child to function at home and in their community.
Children with higher level needs can get coverage for physical and behavioral health services and long-term services and supports that keep them living at home with their families. Many of these services are either not covered or are only available in limited amounts through private insurance.
Health plans play an important role in helping CYSHCN and their families, including two services that are essential to ensuring these families get quality care.
Assign a Primary Care Provider
The AAP recommends that pediatricians play a leadership role in ensuring CYSHCN get the care they need. Their recommendations include:
Promoting health and wellness and timely assessments of child social-emotional health, parental and/or caregiver depression, and social determinants of health.
Preparing pediatric practices to improve screening, referrals, and follow-up of these children to ensure they receive the care they need.
Working with child care and school staff to monitor progress, reduce absences, and improve learning experiences and academic performance.
Advocating for community-based resources and strategies to address social determinants of health and reduction of disparities for children with health issues and their families.
Ensuring CYSHCN families are assigned to a provider they feel comfortable with and see regularly is an important component of their care.
Provide Care Management
Care management can provide an additional level of support to these children and their families to help them navigate complex systems and ensure they get the care they need to grow into the most productive and healthy people they can be.